Movemar is a field marketing software that gives field marketing companies a competitive edge.

Plan, collect, monitor and analyse every aspect of their field teams' activities.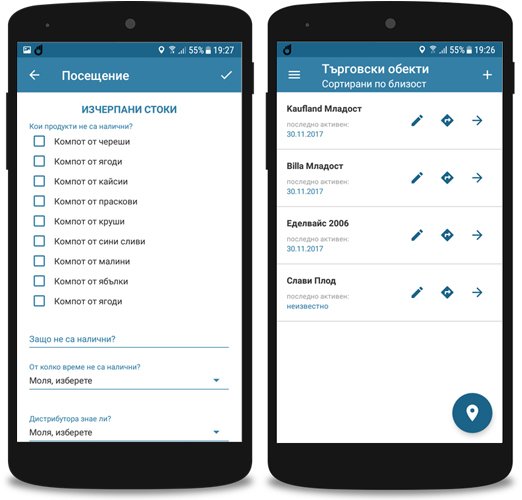 Complete transparency
Complete transparency and monitoring capabilities over your field marketing team's activities.
Activity feed
Precise location for each of your reps
You decide what data to be collected
Real-time sync
Field reps profile
Get automated performance reports for your team.
Every member of your field rep teams gets an individual profile where you can monitor or plan their work.
Detailed report about their performance
Personal schedule.
Personal tasks and reminders.
Stores and responsibilities.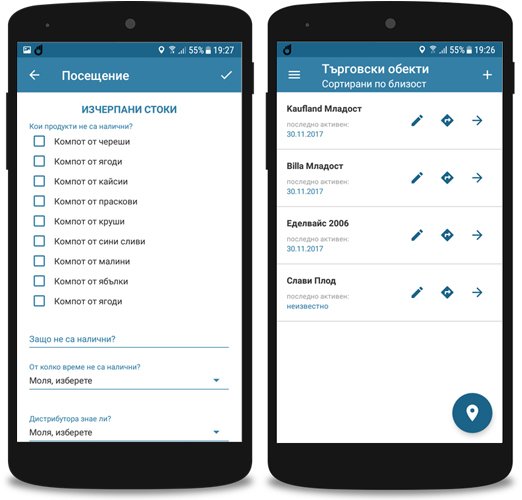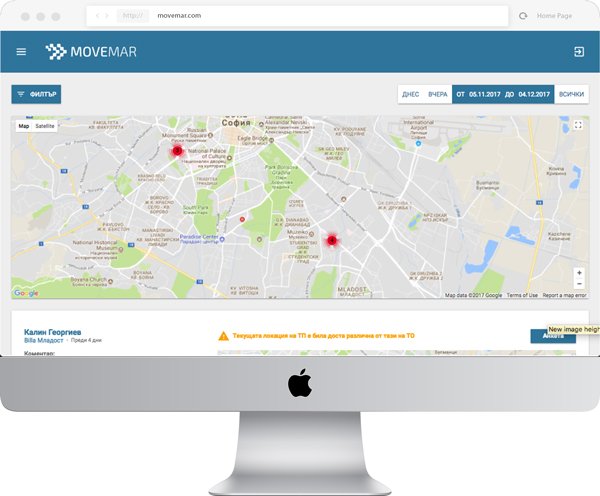 Store profile
Each store has its own unique characteristics. Movemar allows you to segment all stores by creating and managing unique tags and characteristics. Shape your database the way it works best for your company and clients.Manage the clients and products that your field reps will find in each particular store. Run complete report and monitor the visits your team has done for it.
Tag and segment each store.
Previous visits details.
Manage the clients and products that can be found for each store
Manage the visit schedule directly from the store profile.
Custom forms
Powerful and flexible way to collect only the information your clients need. You can create unlimited forms to streamline details, action points, numbers and much more from your field team. Forms can be created on 3 different levels - store, client or clients' products. Each form can hold as many questions as you need from the 4 different types - free text, number, multiple choice questions and single choice questions.
4 different question types
Product level forms
Client level forms
Store level forms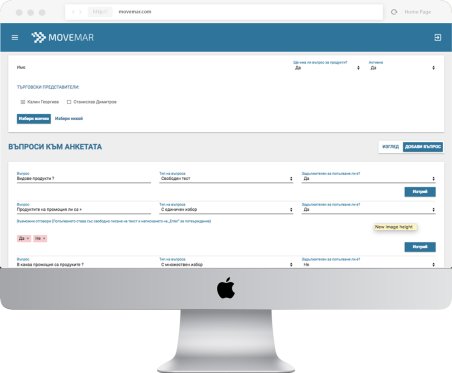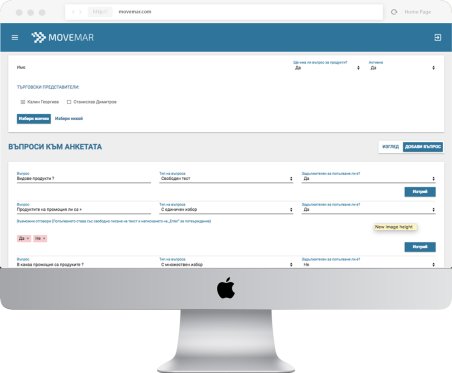 Field photos
Each photo in the platform comes with guaranteed validity. Photos can only be made through the mobile app and not uploaded. Each photo are stored with full details - when, where, by whom and for which client/product it was made.This way you can give a 100% guarantee to your clients that the photos you are sending them are valid and made in the stores.
Easy filtering and bulk download
Smart file naming
Unlimited amount of photos
Real-time sync
Advanced reporting
Movemar gives you complete freedom to create custom reporting templates based on your and your clients' information needs. Each report is exported in Excel and can be further edited or imported in other systems. Each report can be even further filtered based on the store tags and characteristics to give you even more precise data. Photos can be bulk downloaded based on the period and client you choose. Each file name will contain important information to help you organise them for your clients.
Custom white label reports
Bulk download and smart naming for the photos
All reports come in Excel format